The old villa at Terre di Baccio is surrounded by beautiful gardens, with its many sections characterised by typical garden plants and joined by beautiful stone arches. Background music is present everywhere, adding to the sensation of peace throughout.
Hammocks and loungers have been laid out throughout the many areas of the gardens, creating several relaxing spots for our guests to enjoy the surroundings, a good book, or a glass of wine!
The gardens form a pathway that leads all the way to the main square of Greve in Chianti, making this an effortless walk in nature and among the estate's vineyards.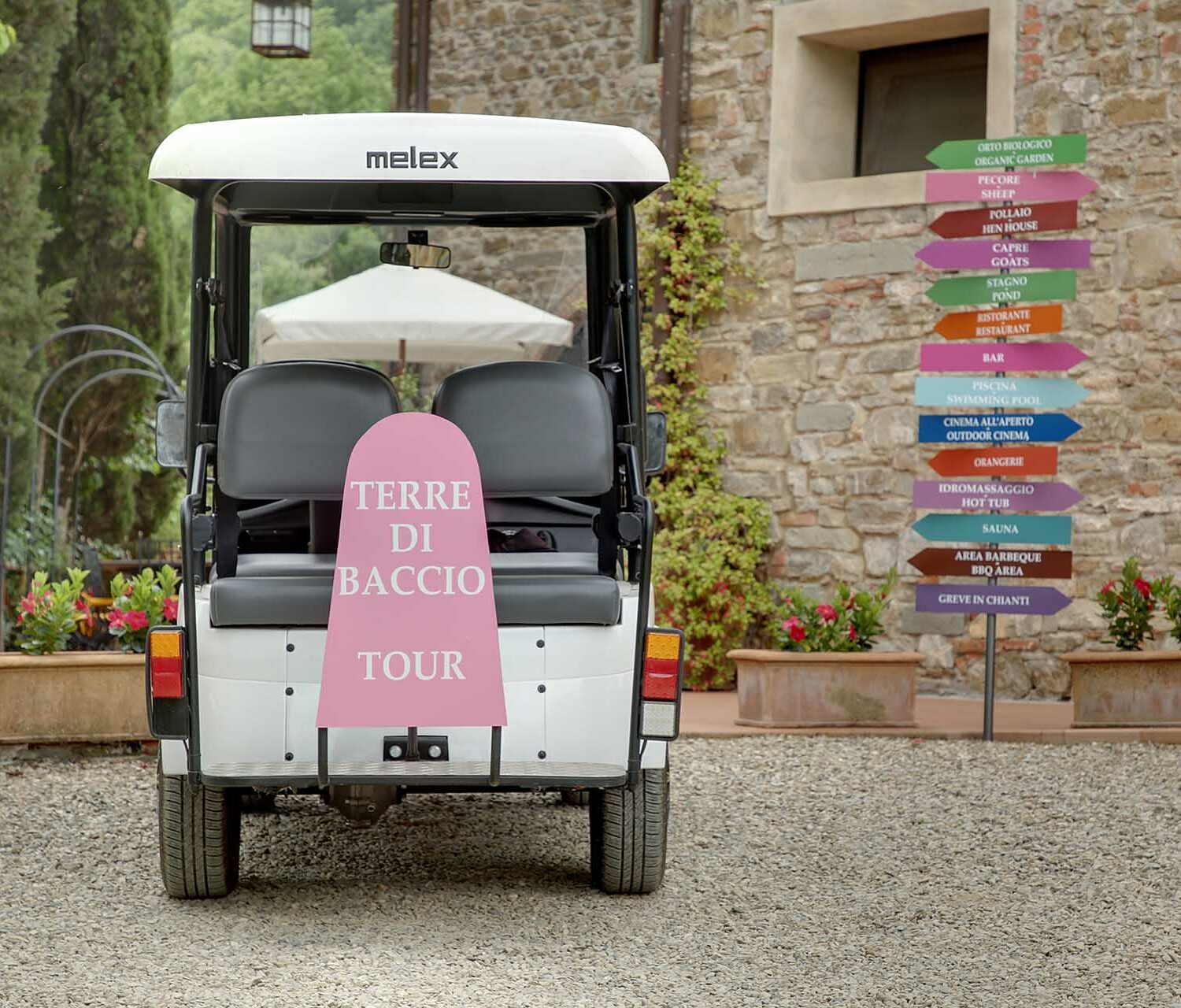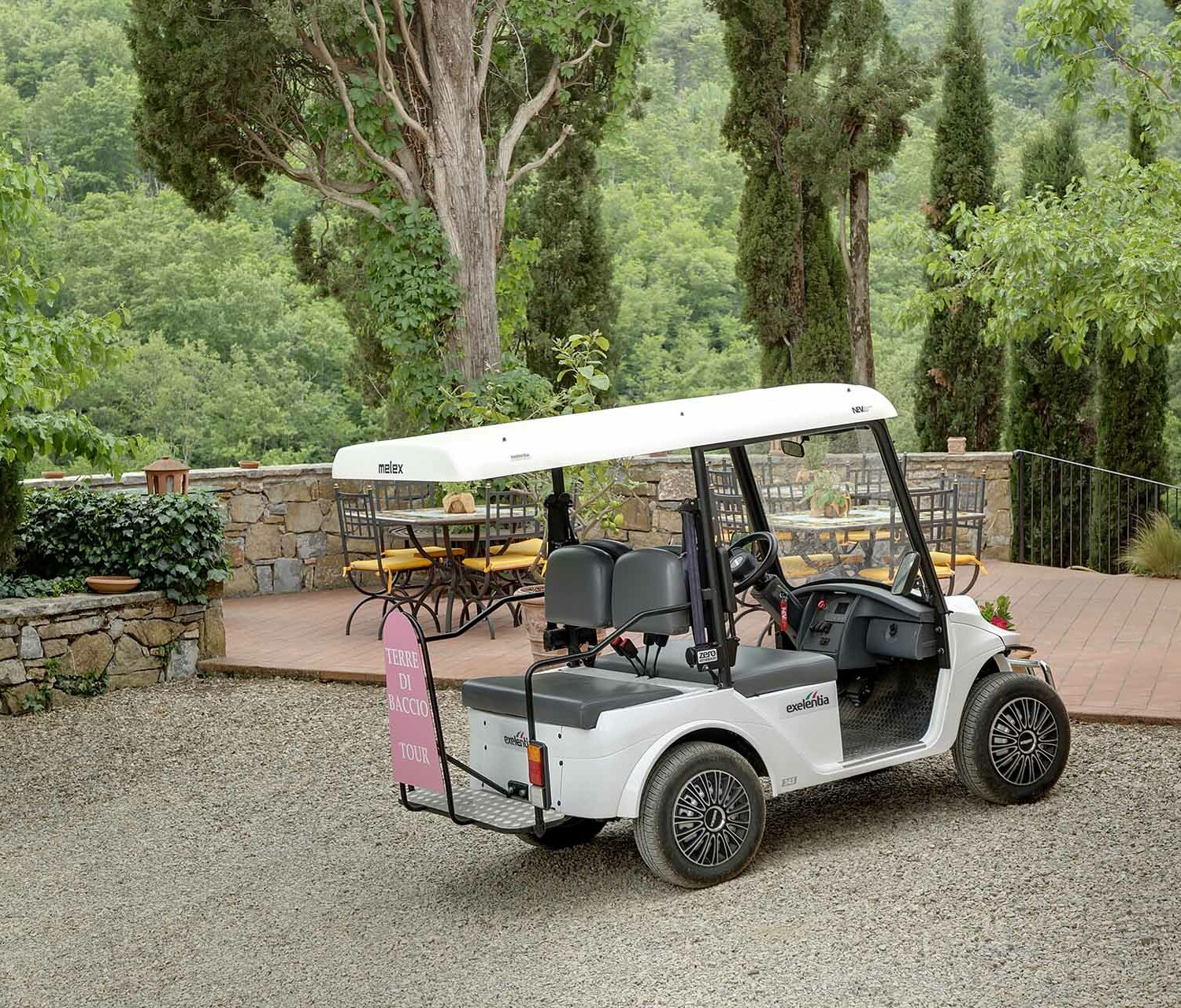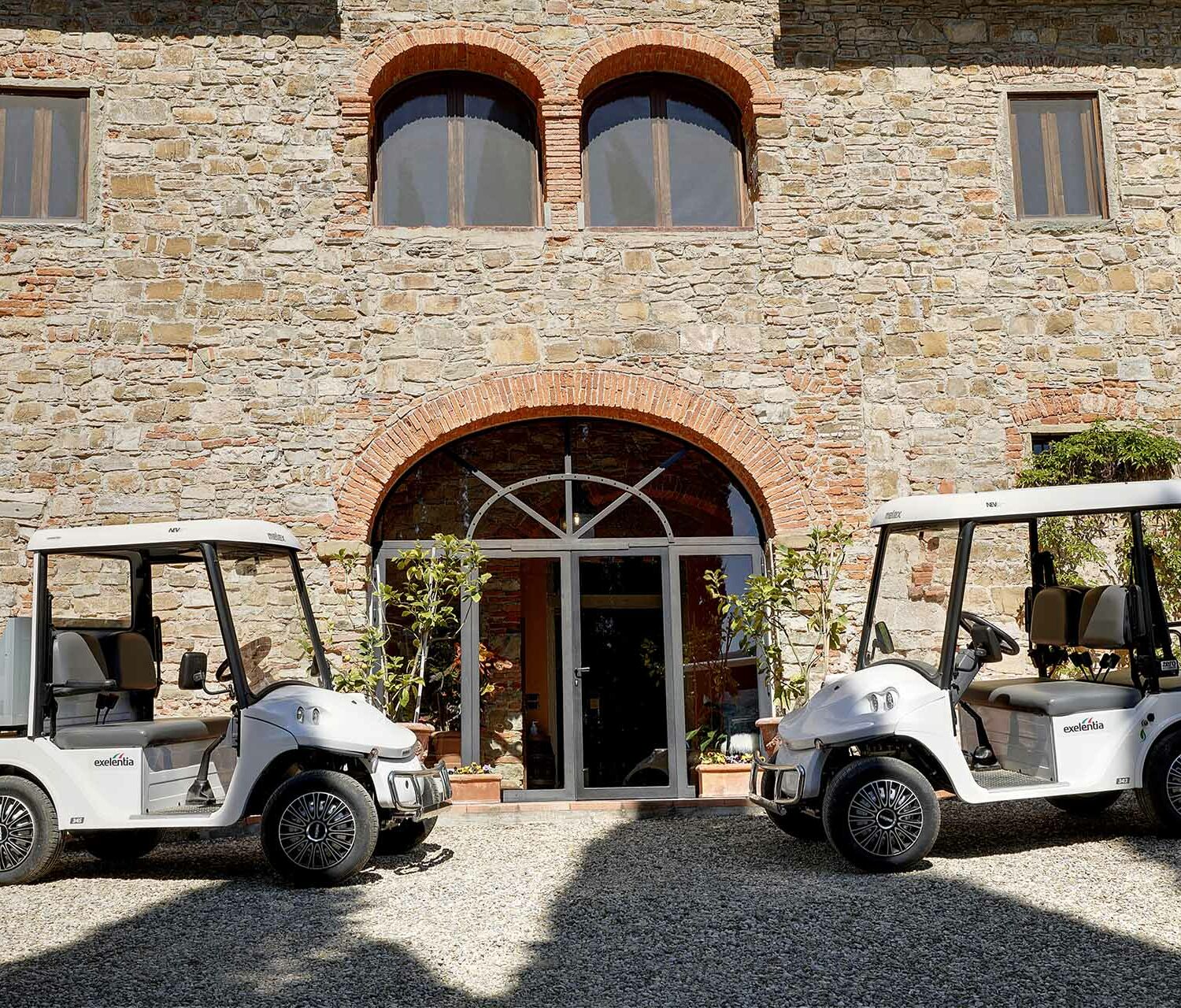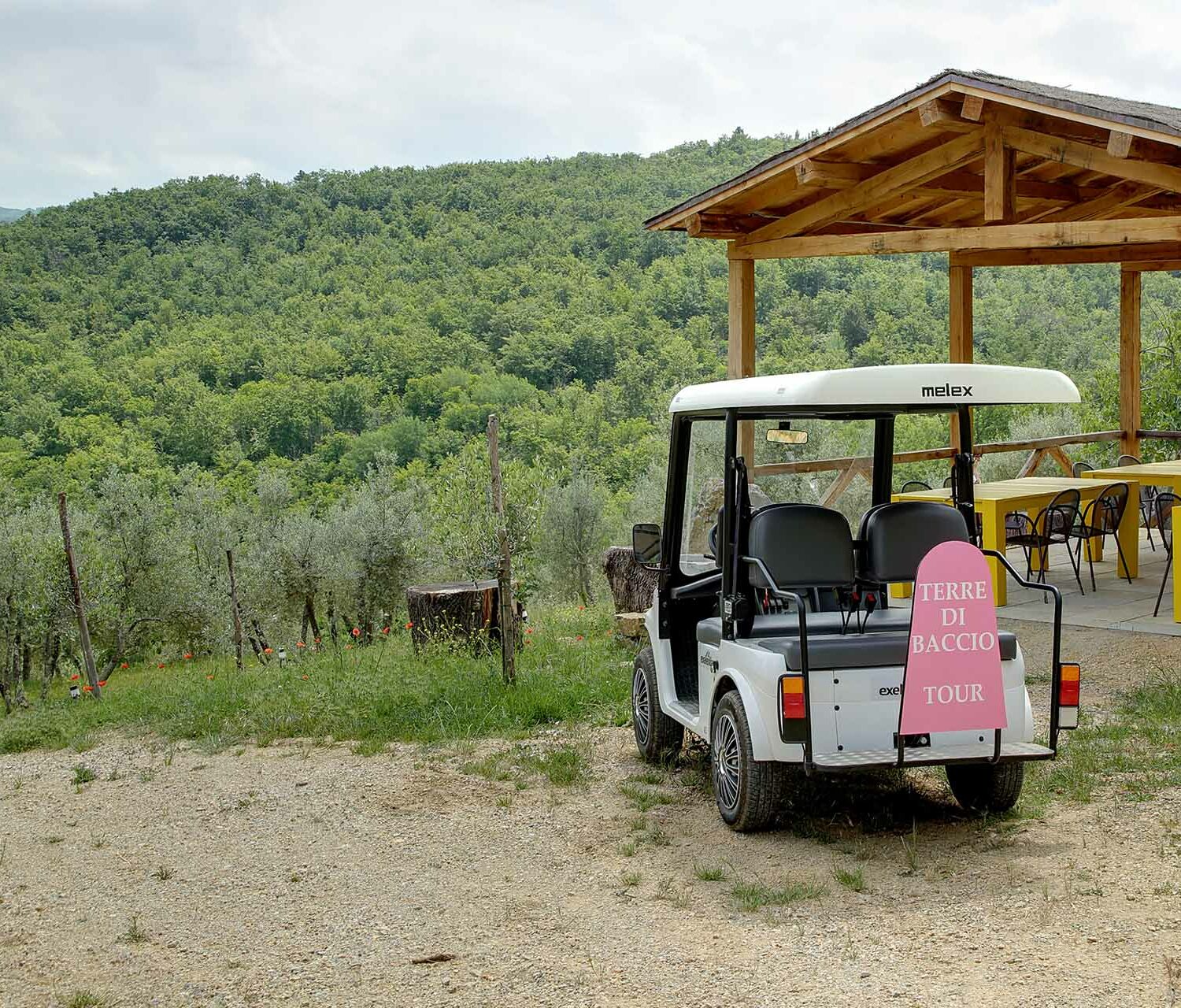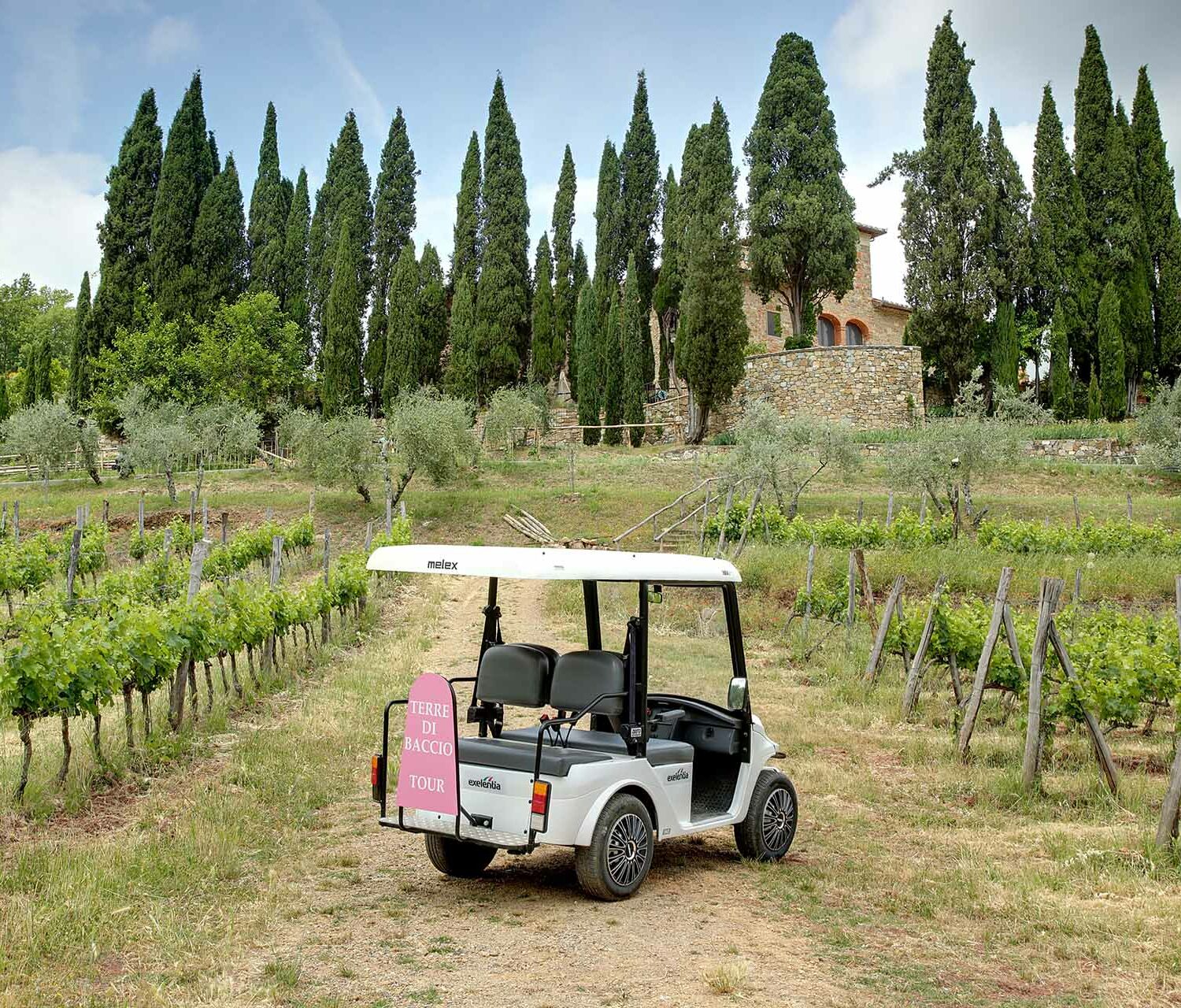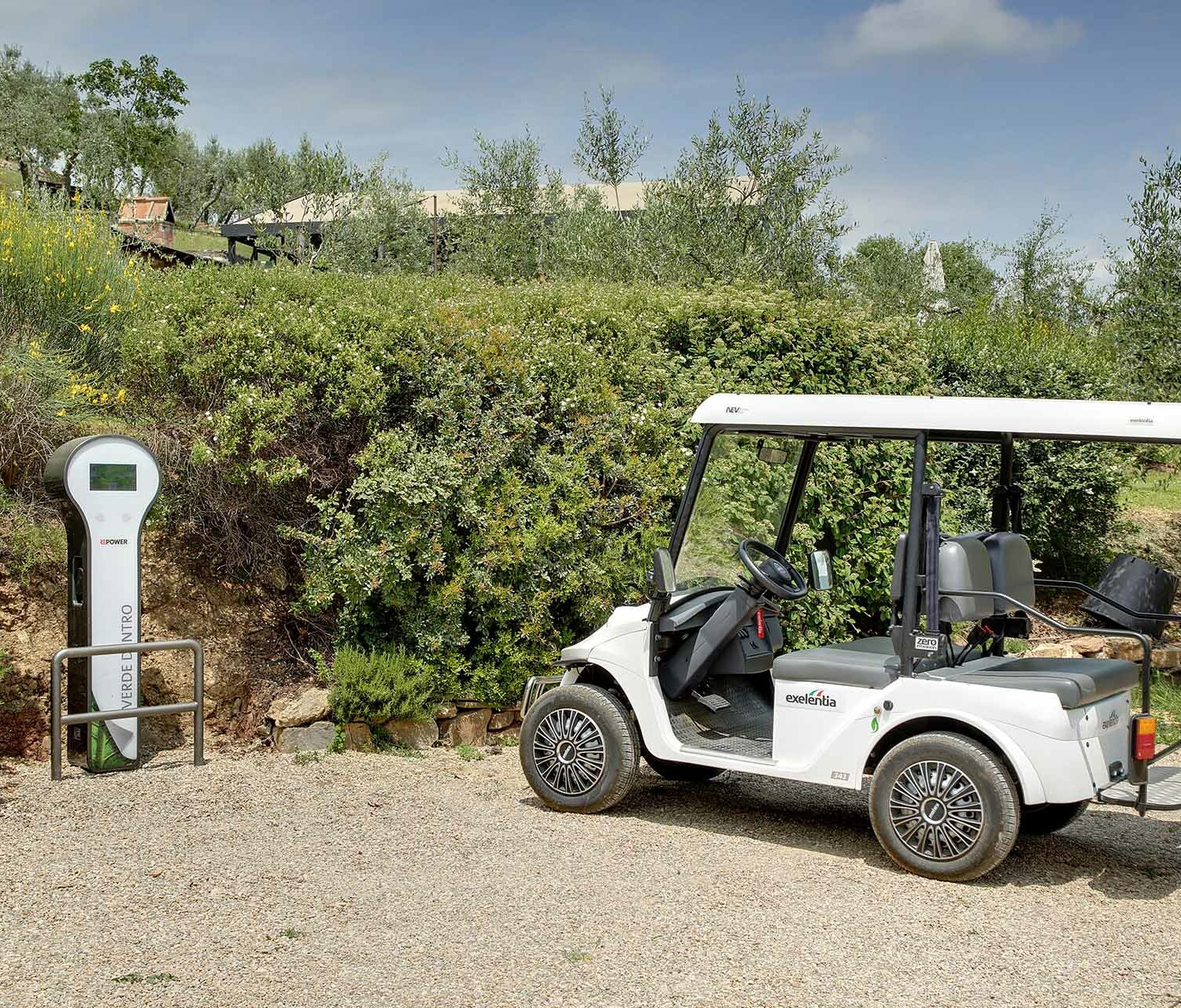 Guests may visit the many corners of our estate in a guided golf cart tour, exploring our vines, olive groves, farm animals, all to reach our most panoramic spot, offering stunning views of Chianti and the valley below.
Our garden's upper area hosts an innovative open air cinema, where guests may enjoy large screen projections from the comfort of our poufs and armchairs - all under the stars and in the quiet and peace of the Chianti countryside.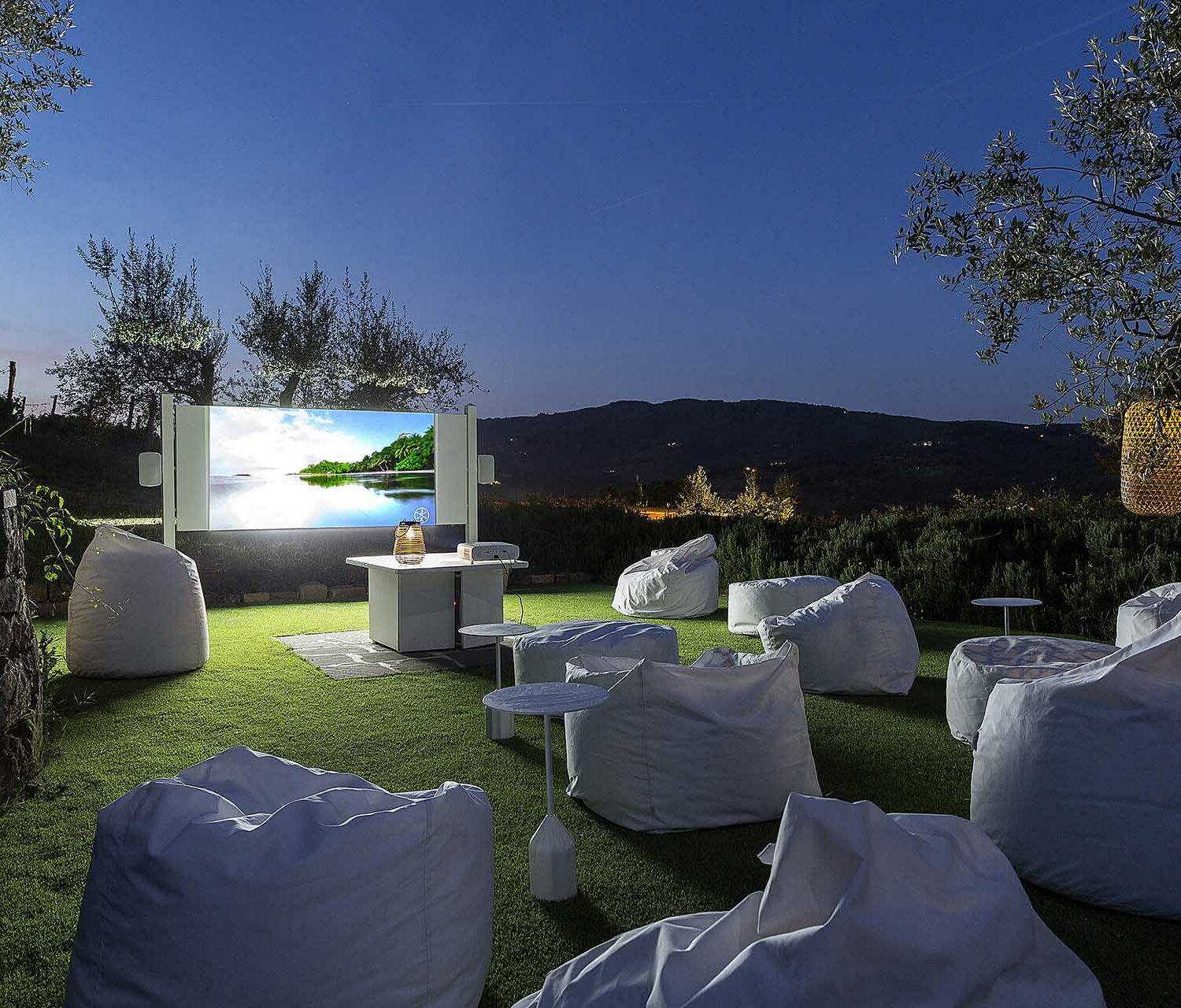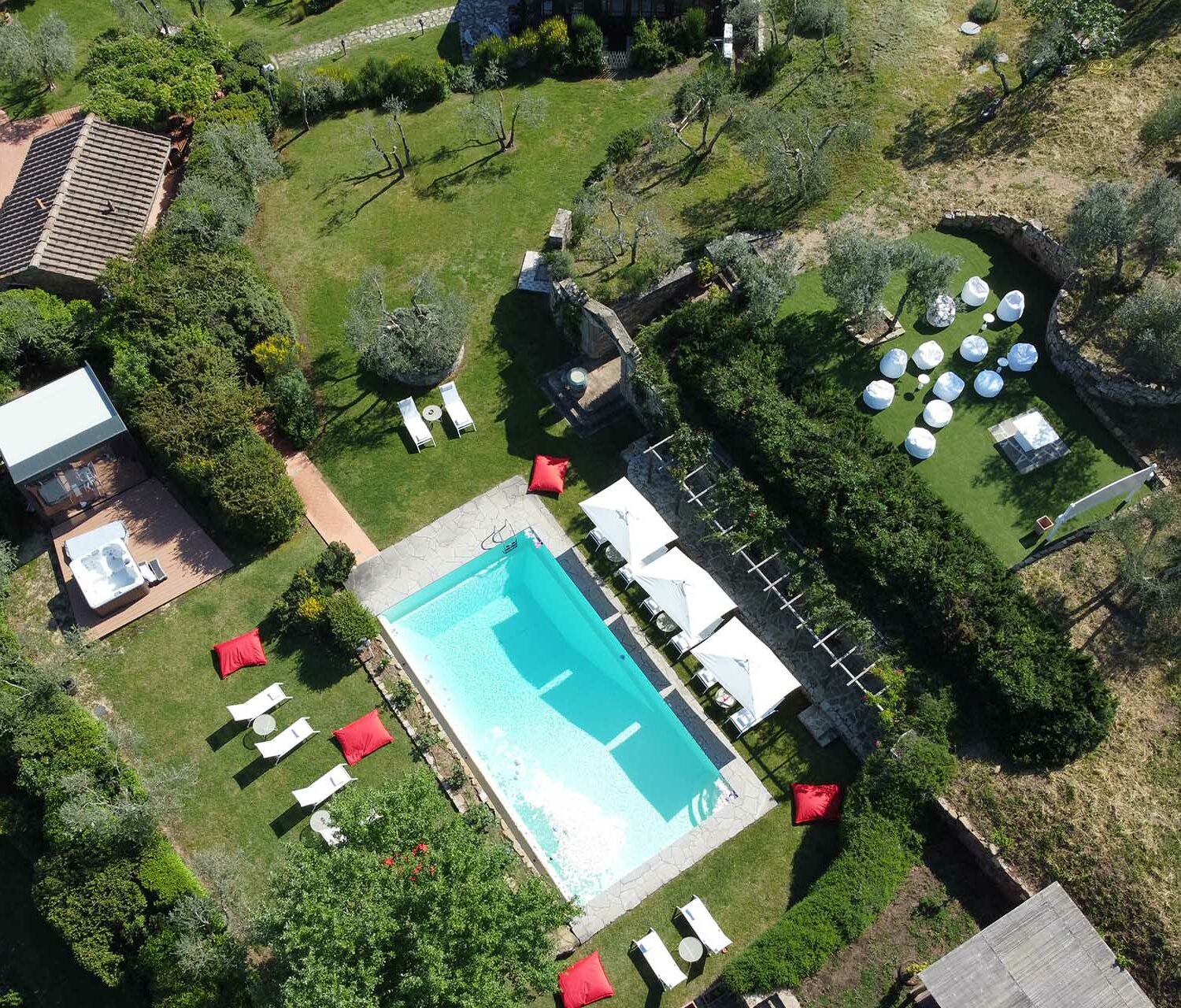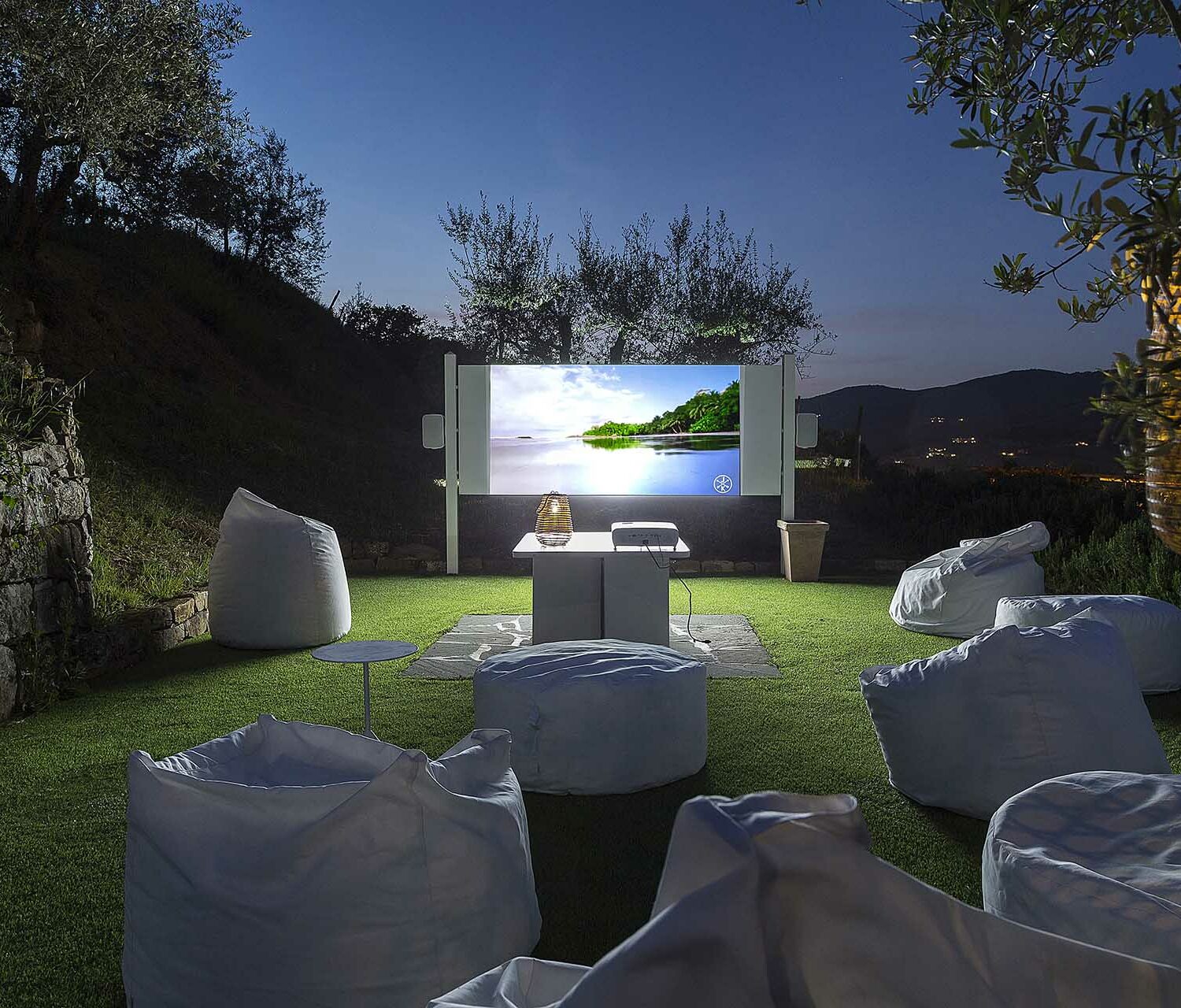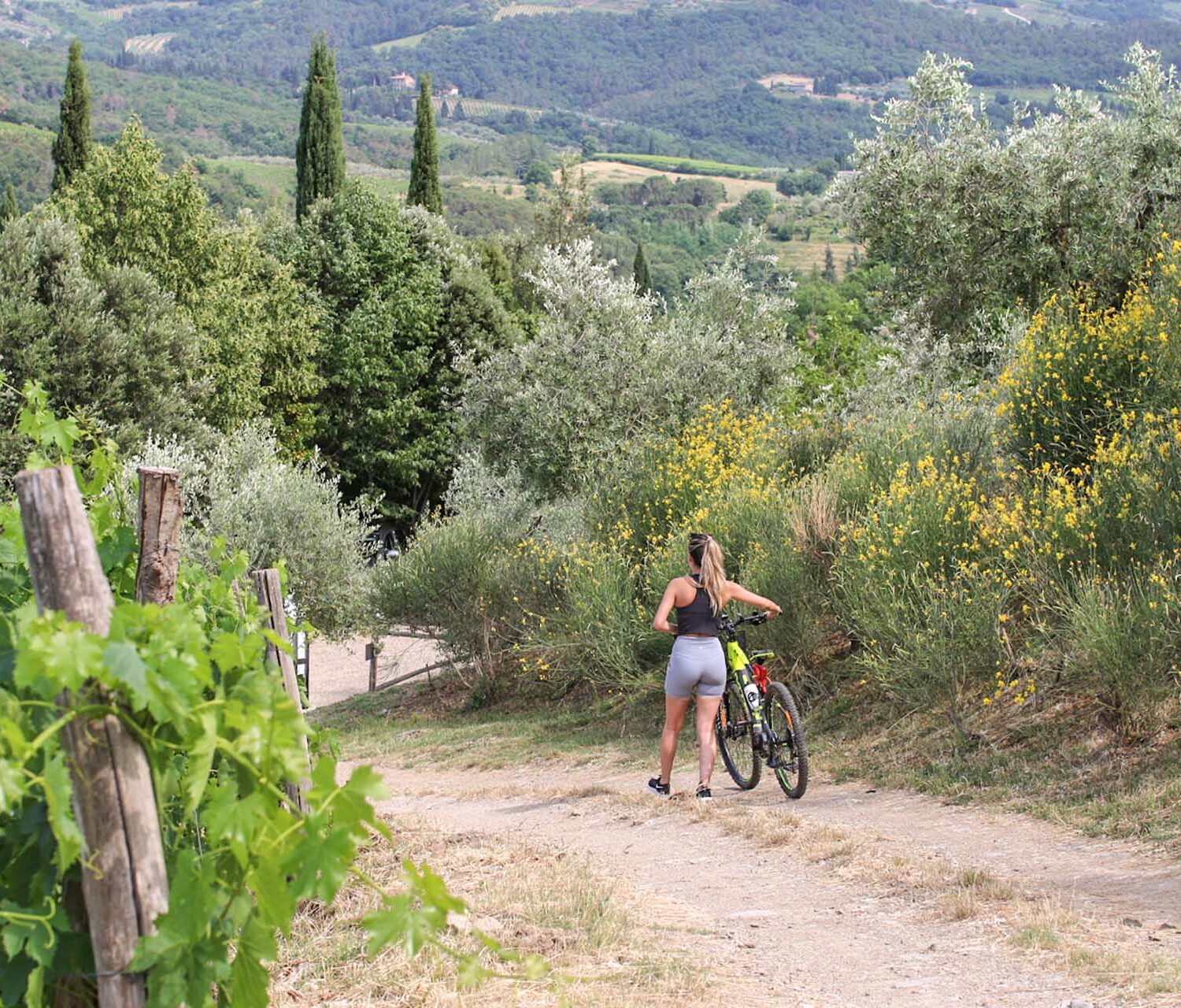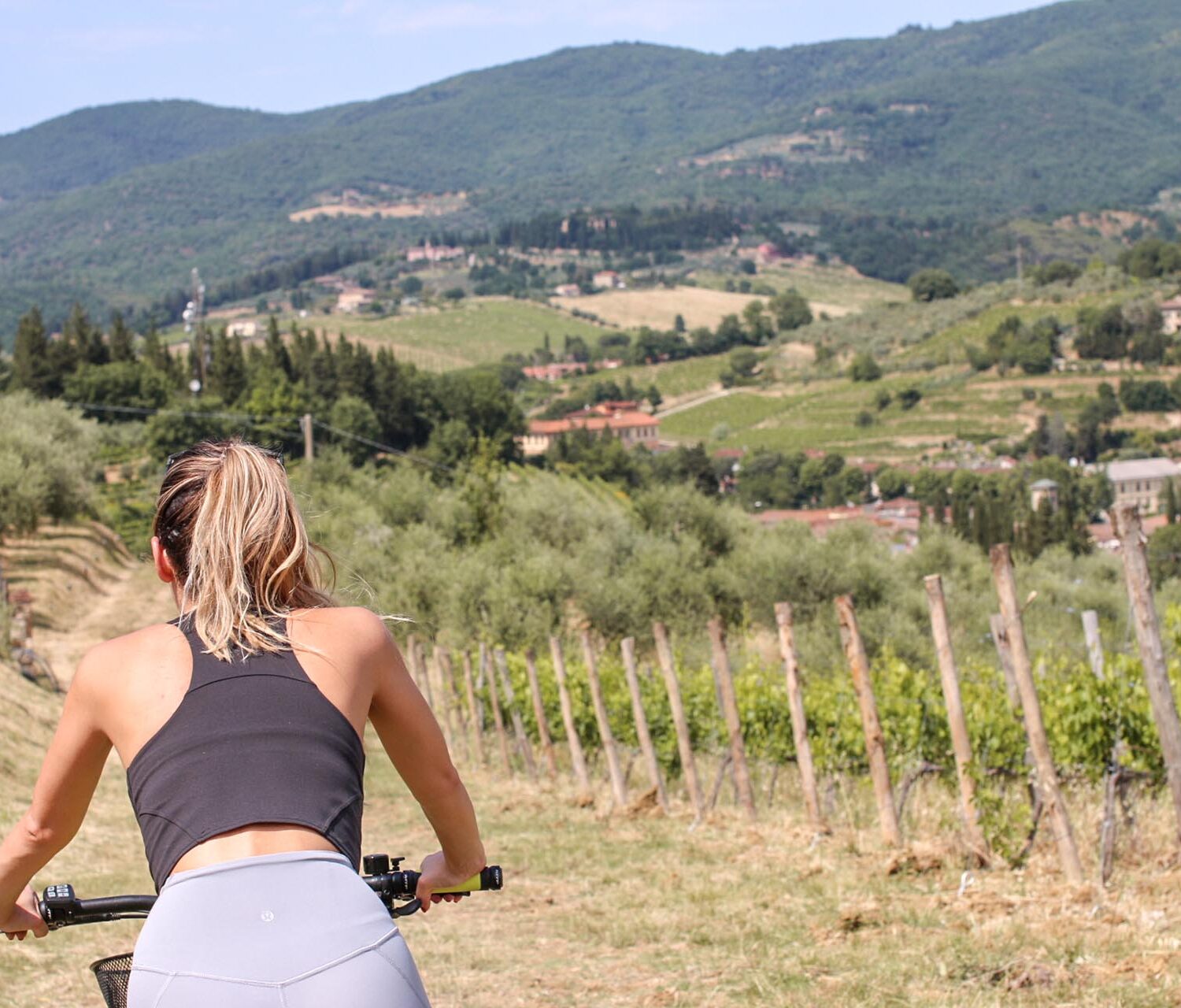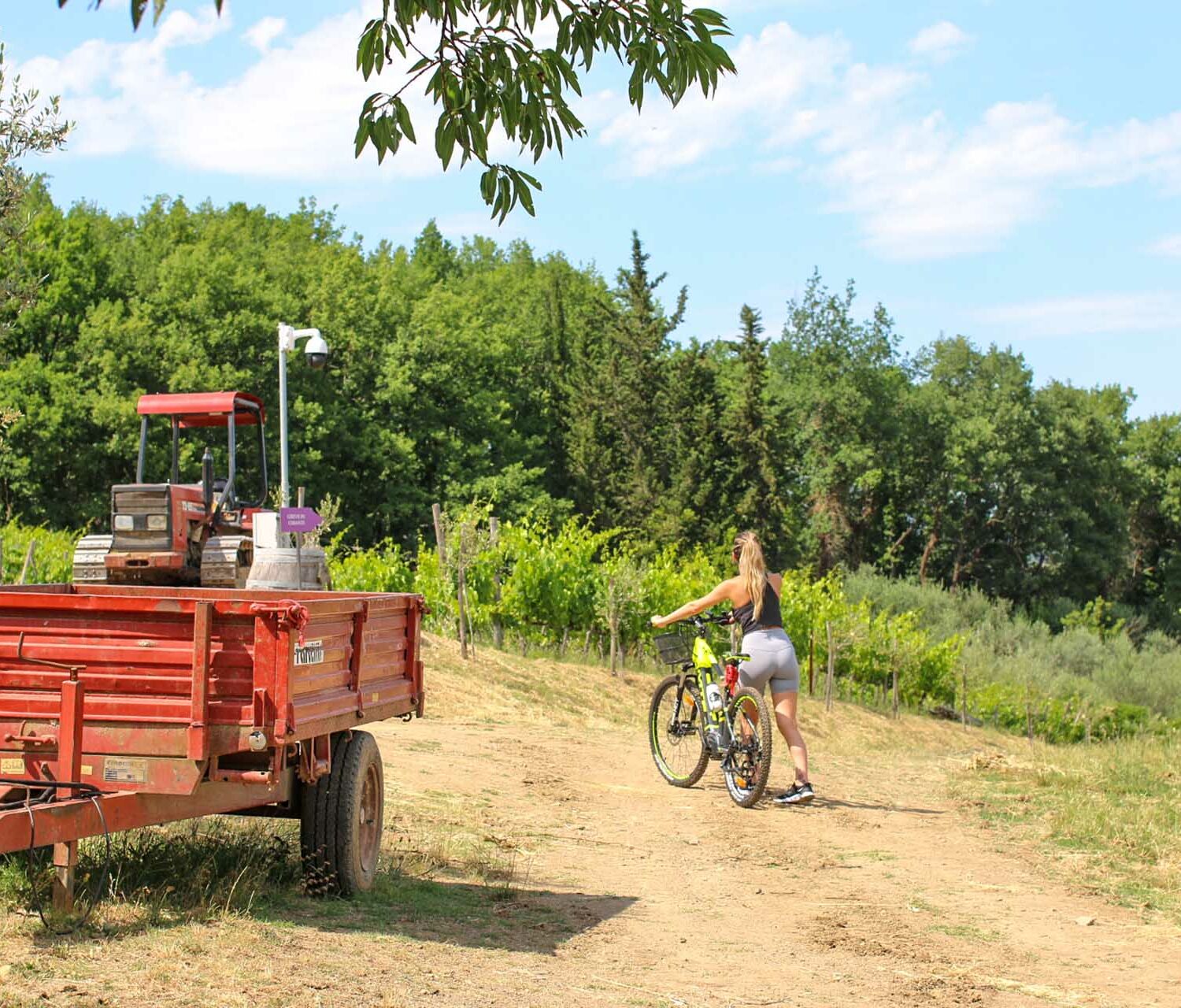 One of the best ways to enjoy Chianti's beautiful landscapes and terraced hills is on a bicycle! Through us, guests may rent bicycles, e-bikes and mountain bikes - enabling almost everyone to explore the Chianti countryside at a different pace. Guests may either venture out on their own, following their own itineraries, or with the help of a guide who will help them discover our territory. If interested, please make sure that you reserve the service in advance!
As a true country resort, Terre di Baccio is home to a myriad of animals. We encourage our guests to promenade through our grounds and enjoy direct contact with our farm animals - feeding them, petting them, and even collecting fresh eggs in the morning. It is a unique, memorable way to experience Chianti, for adults and children alike.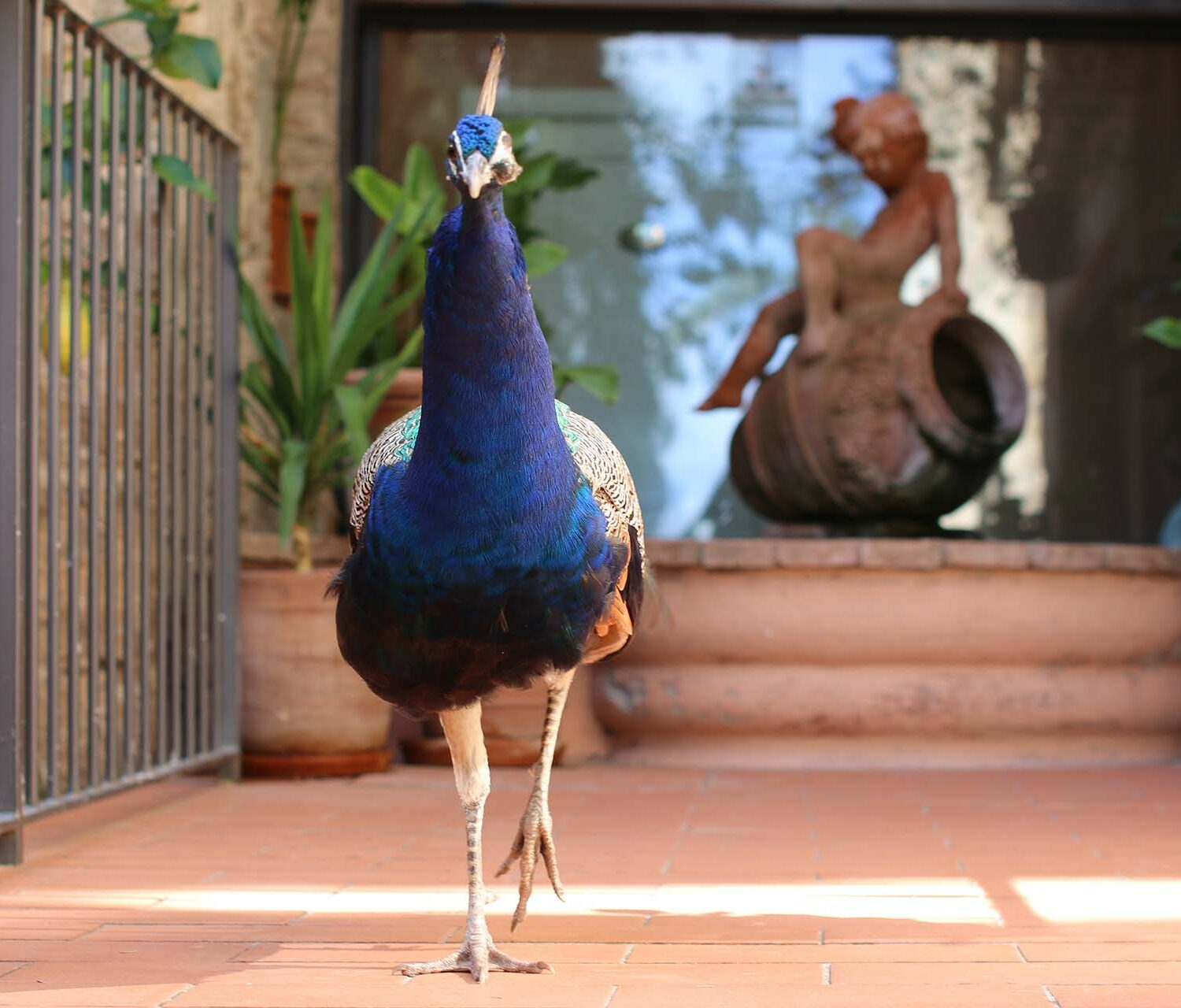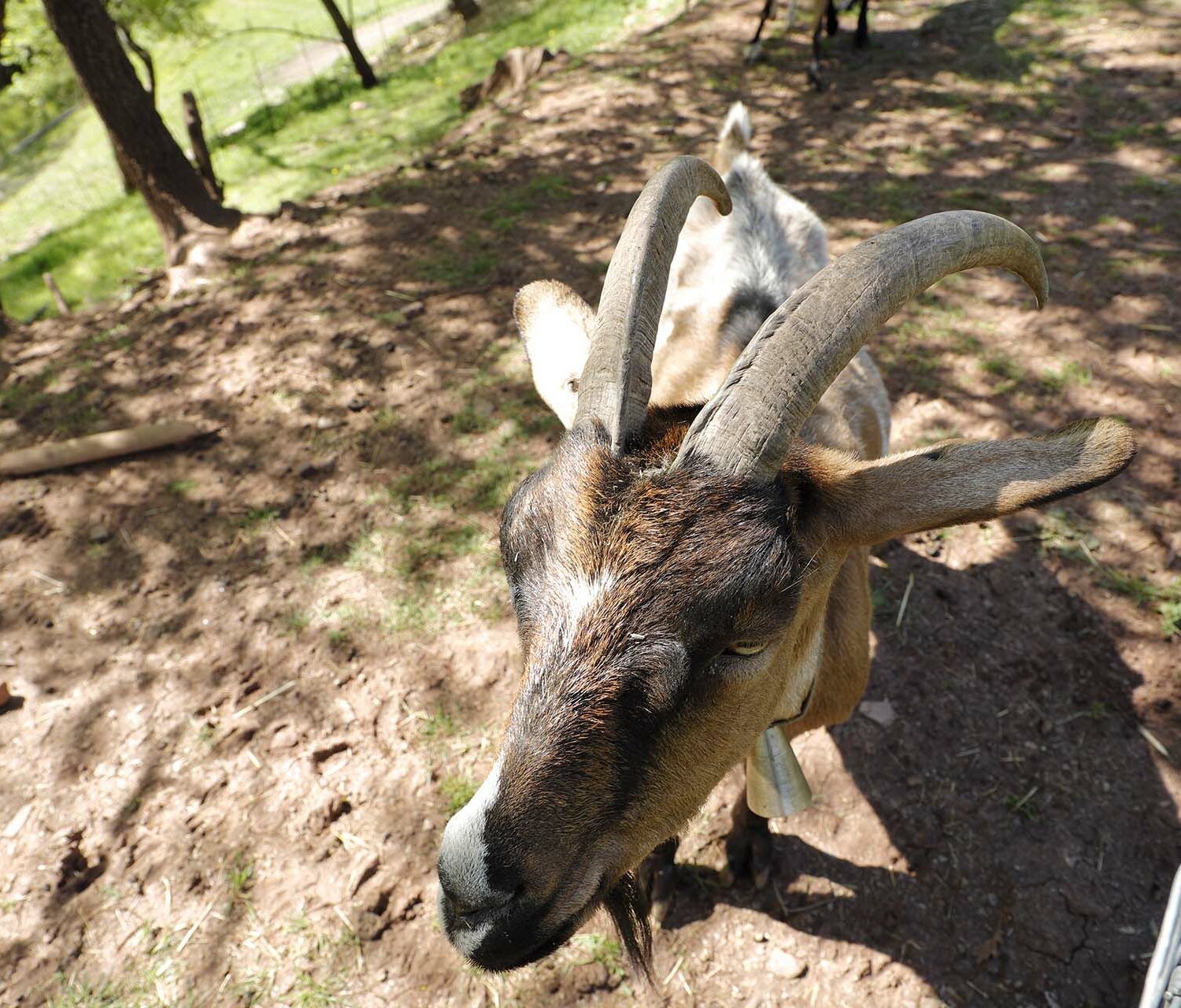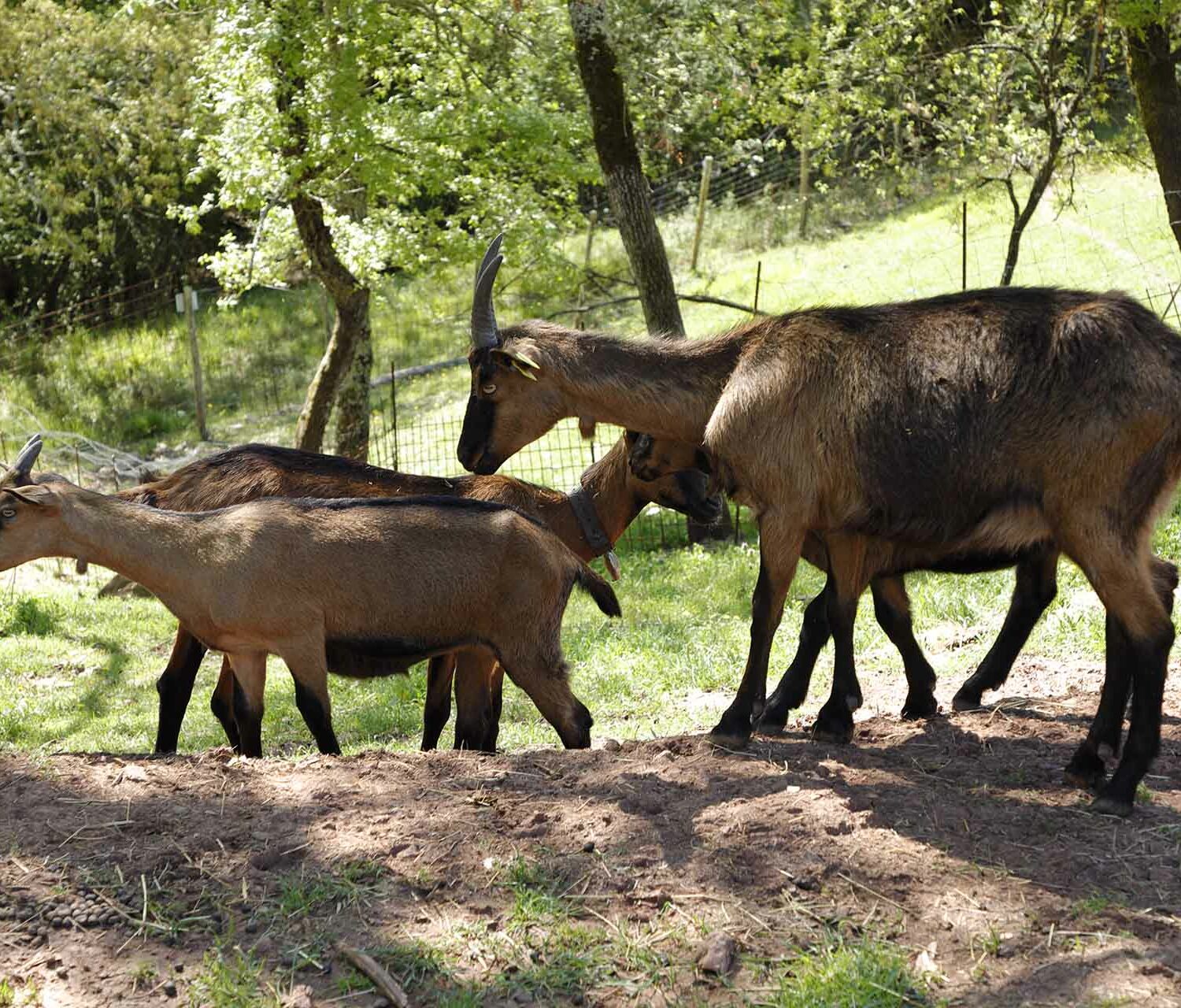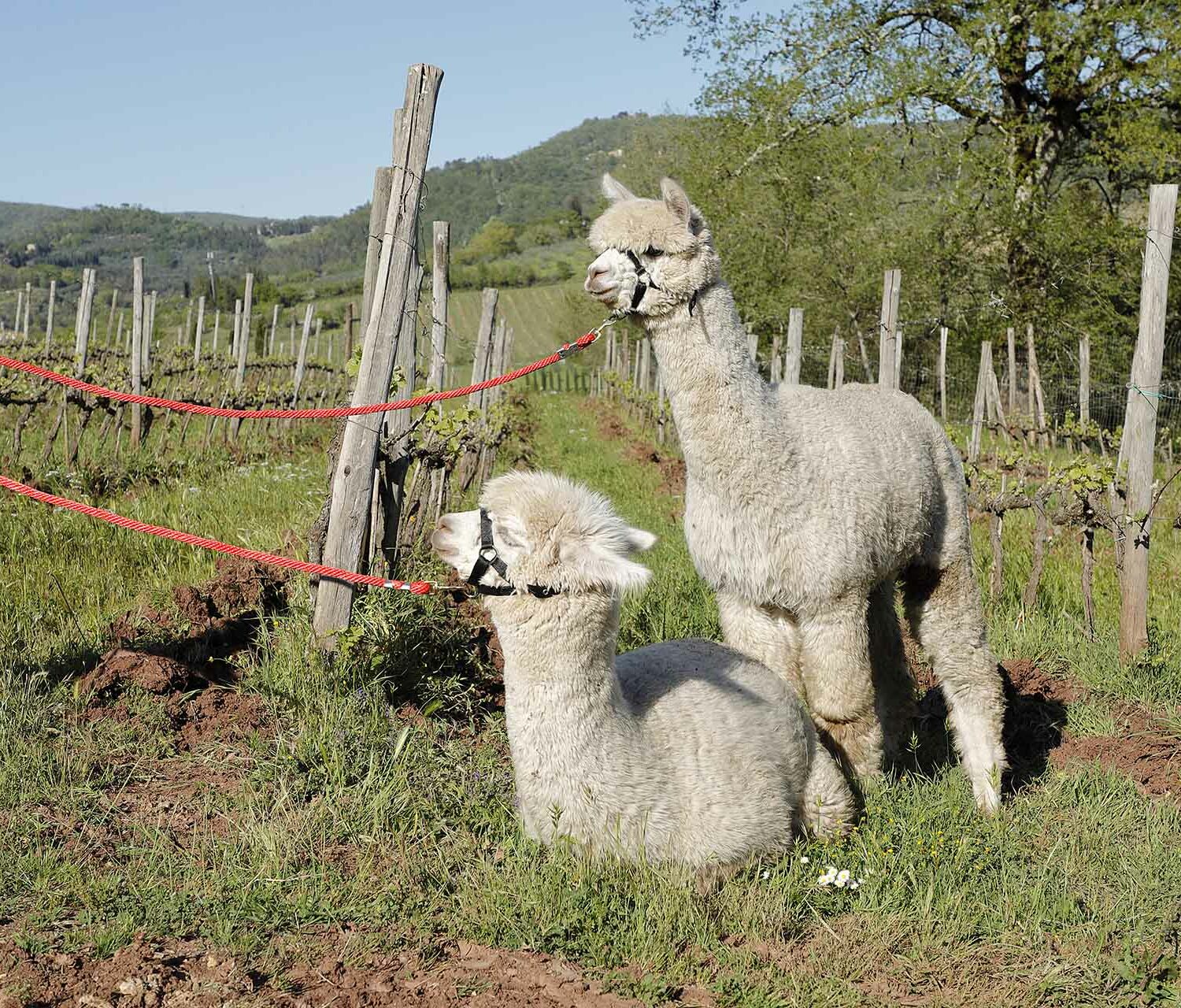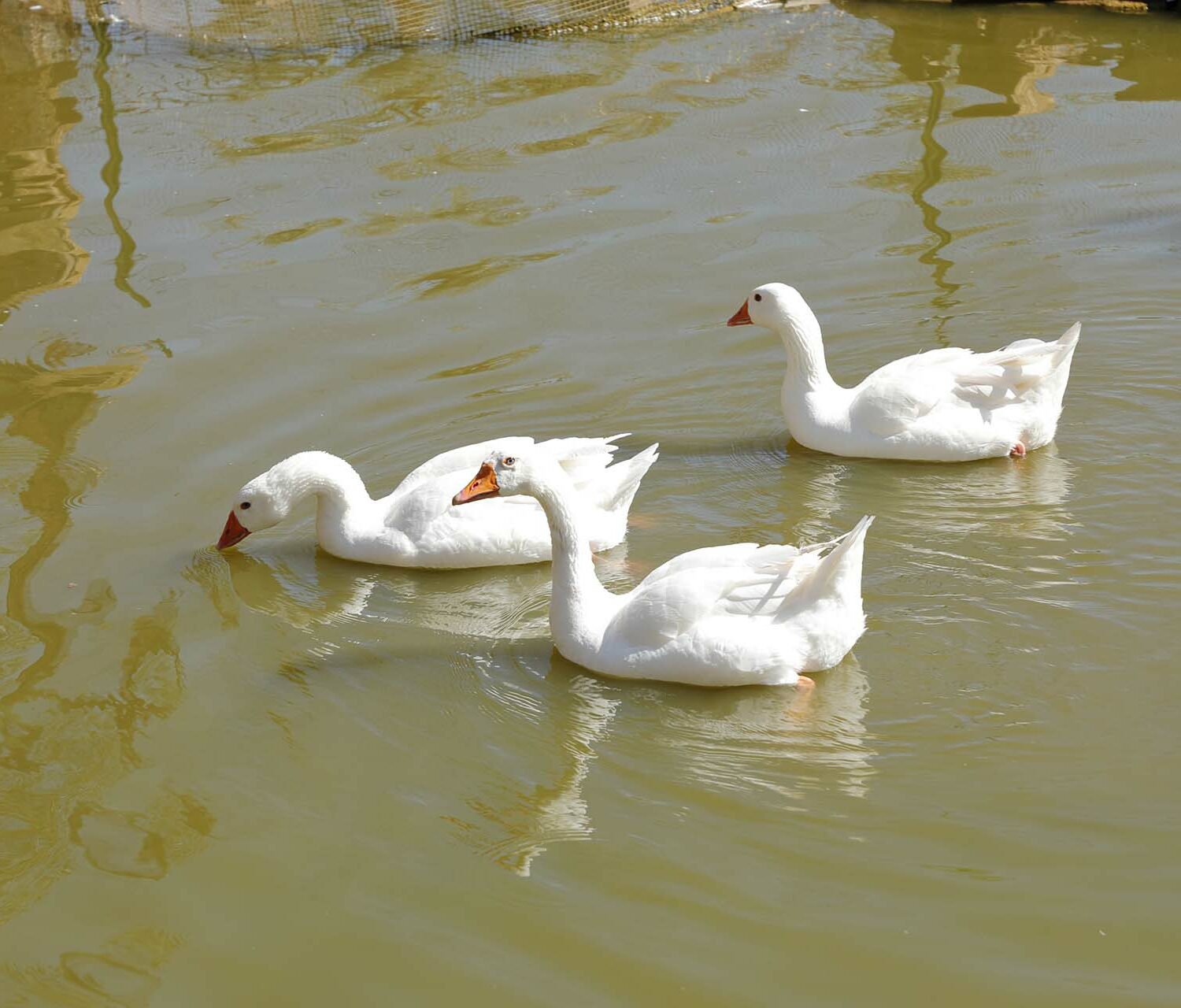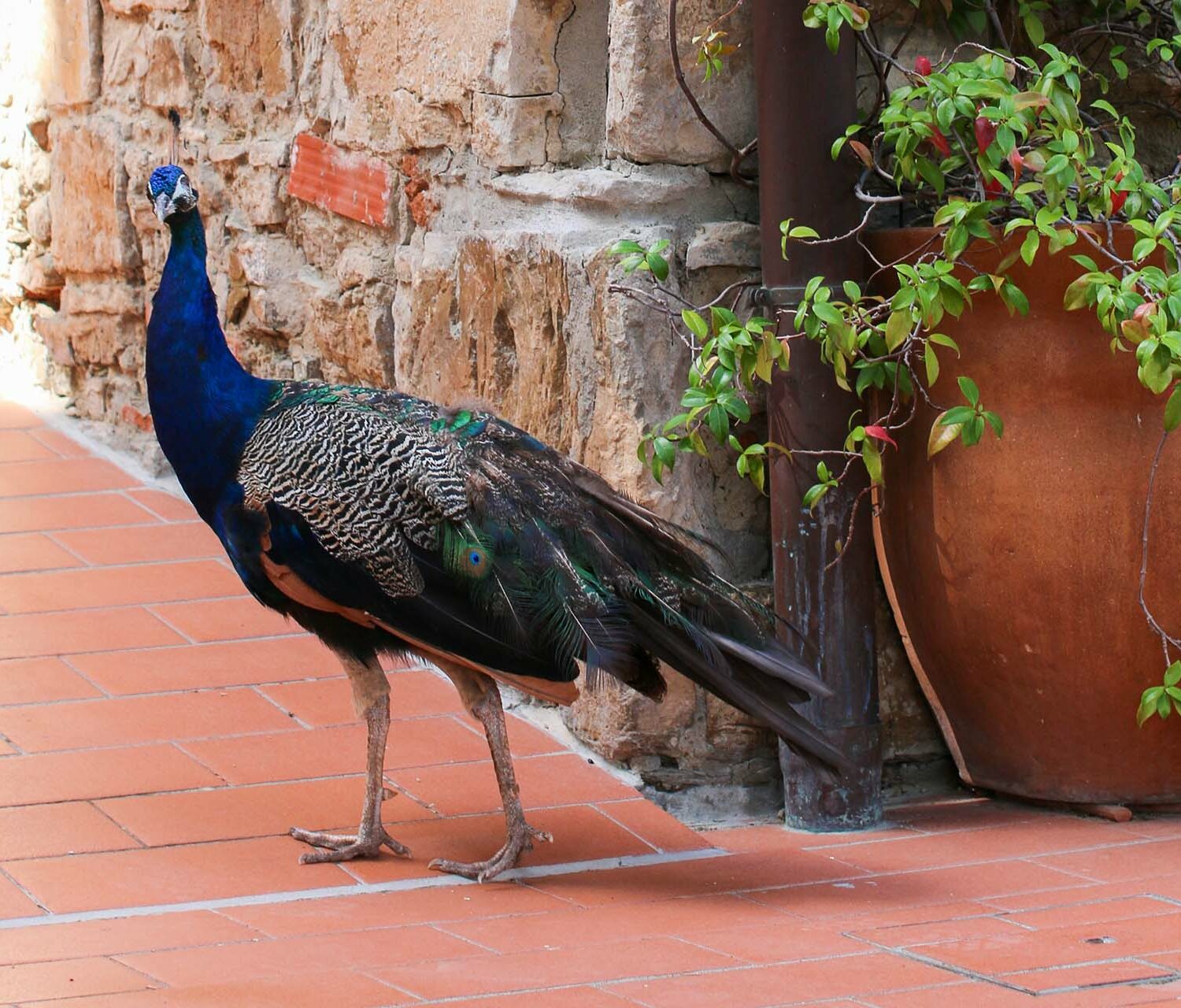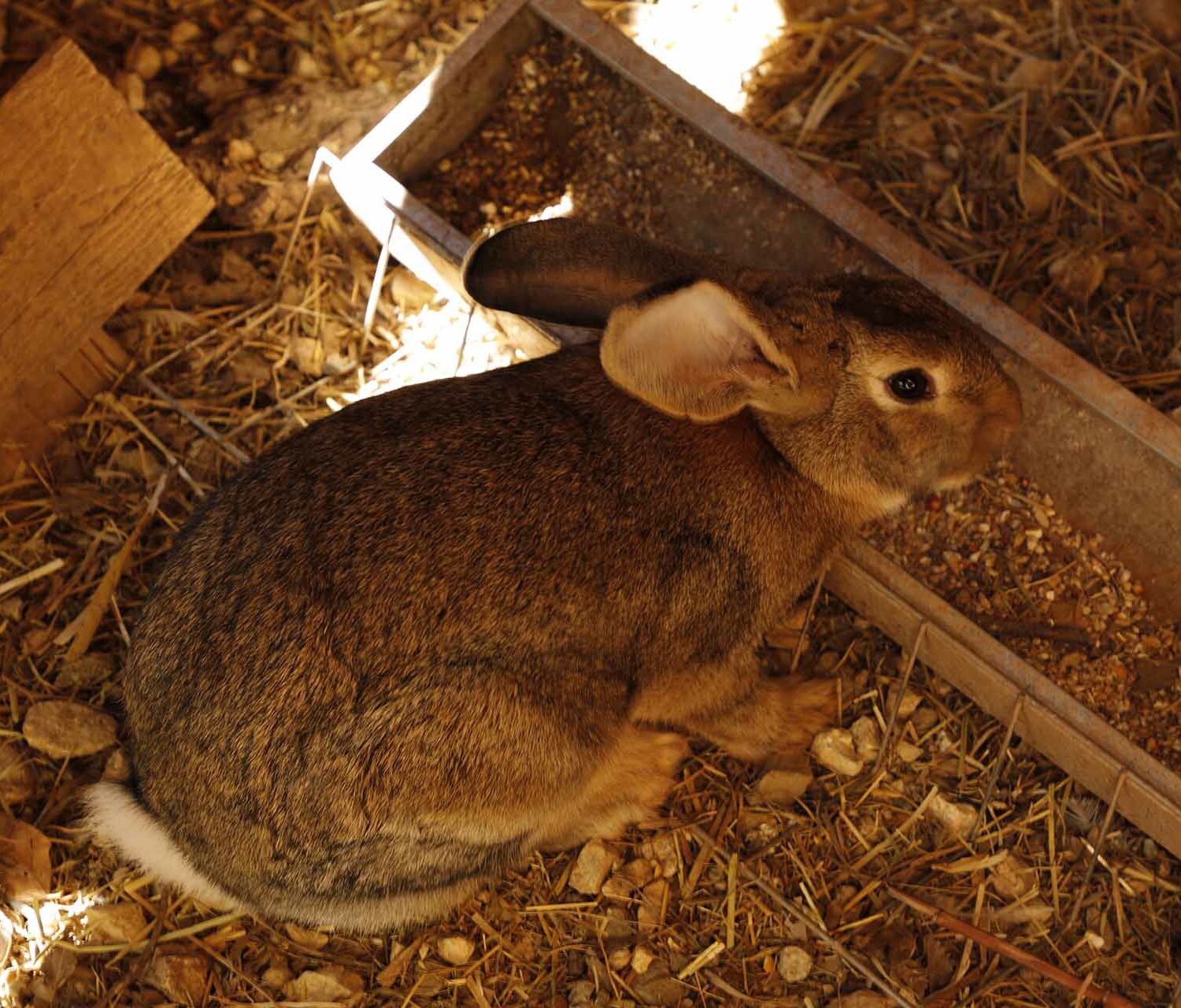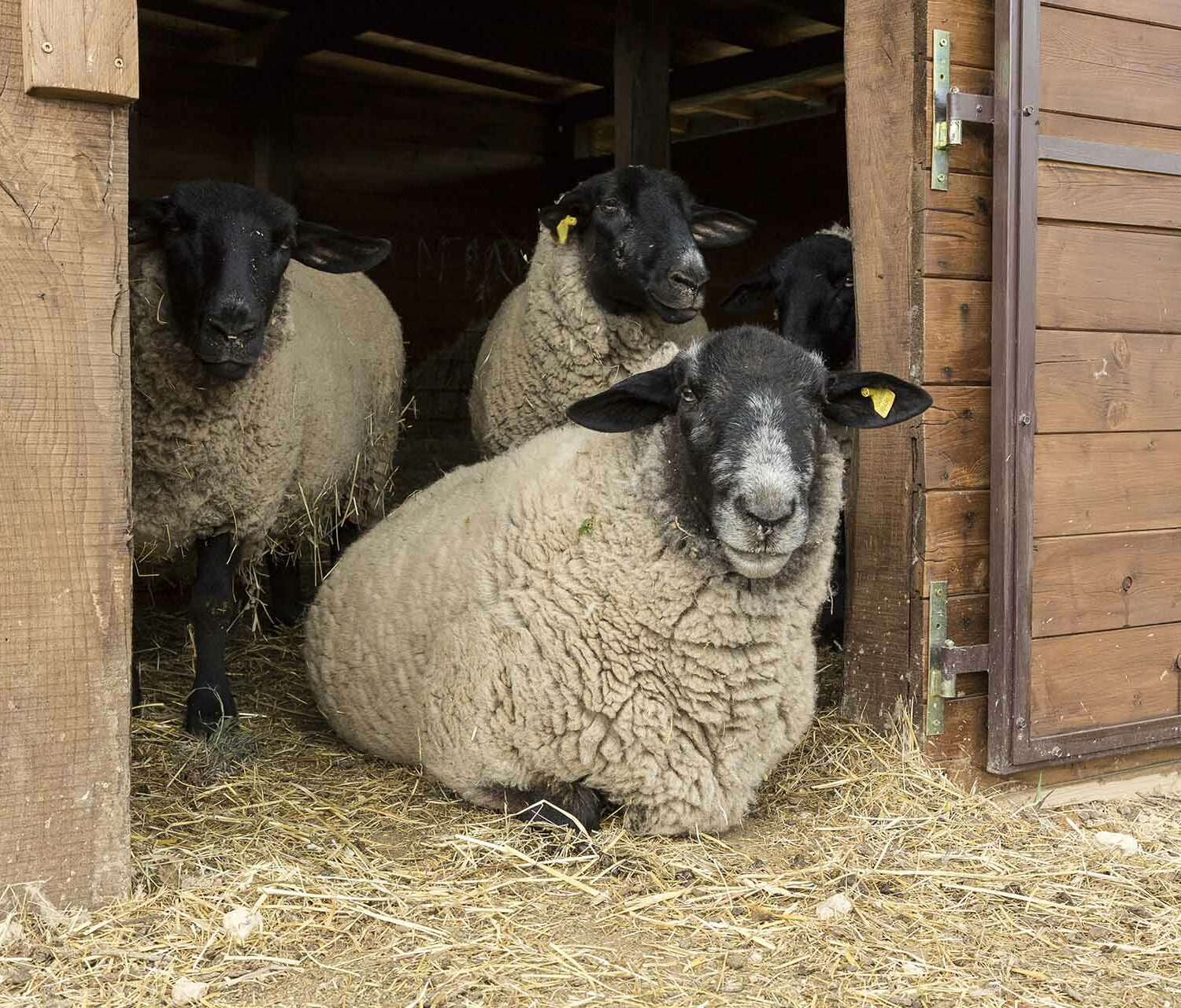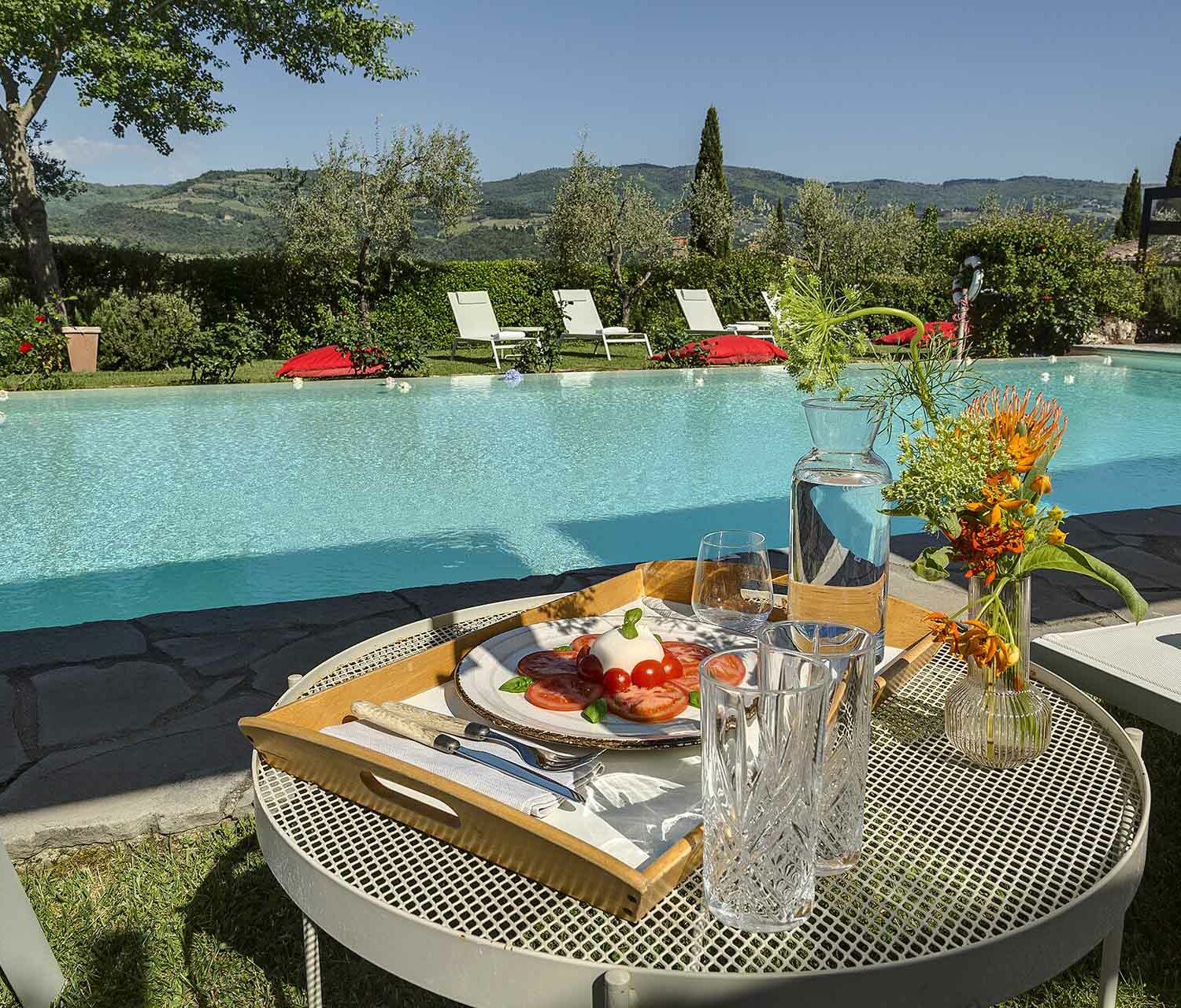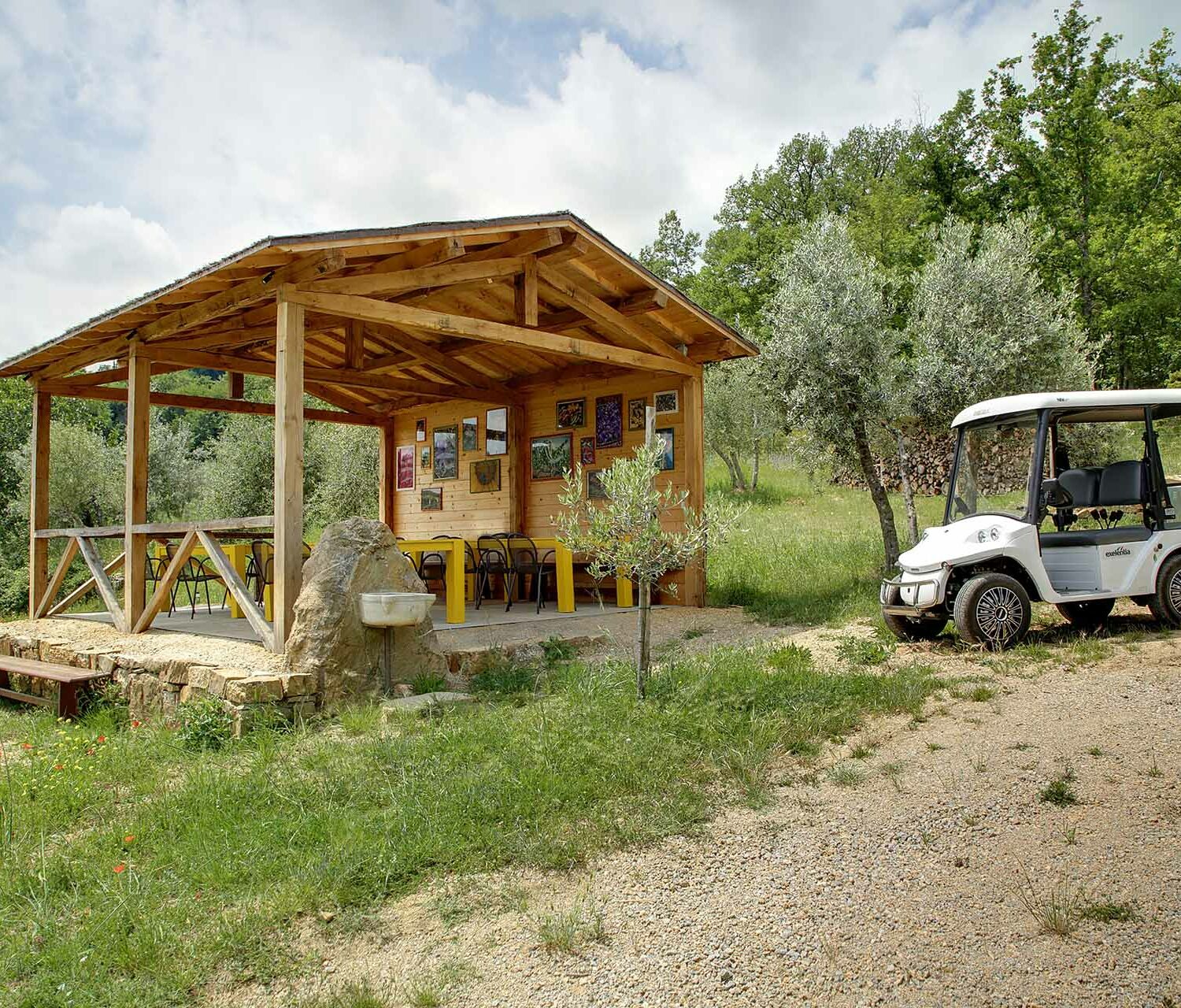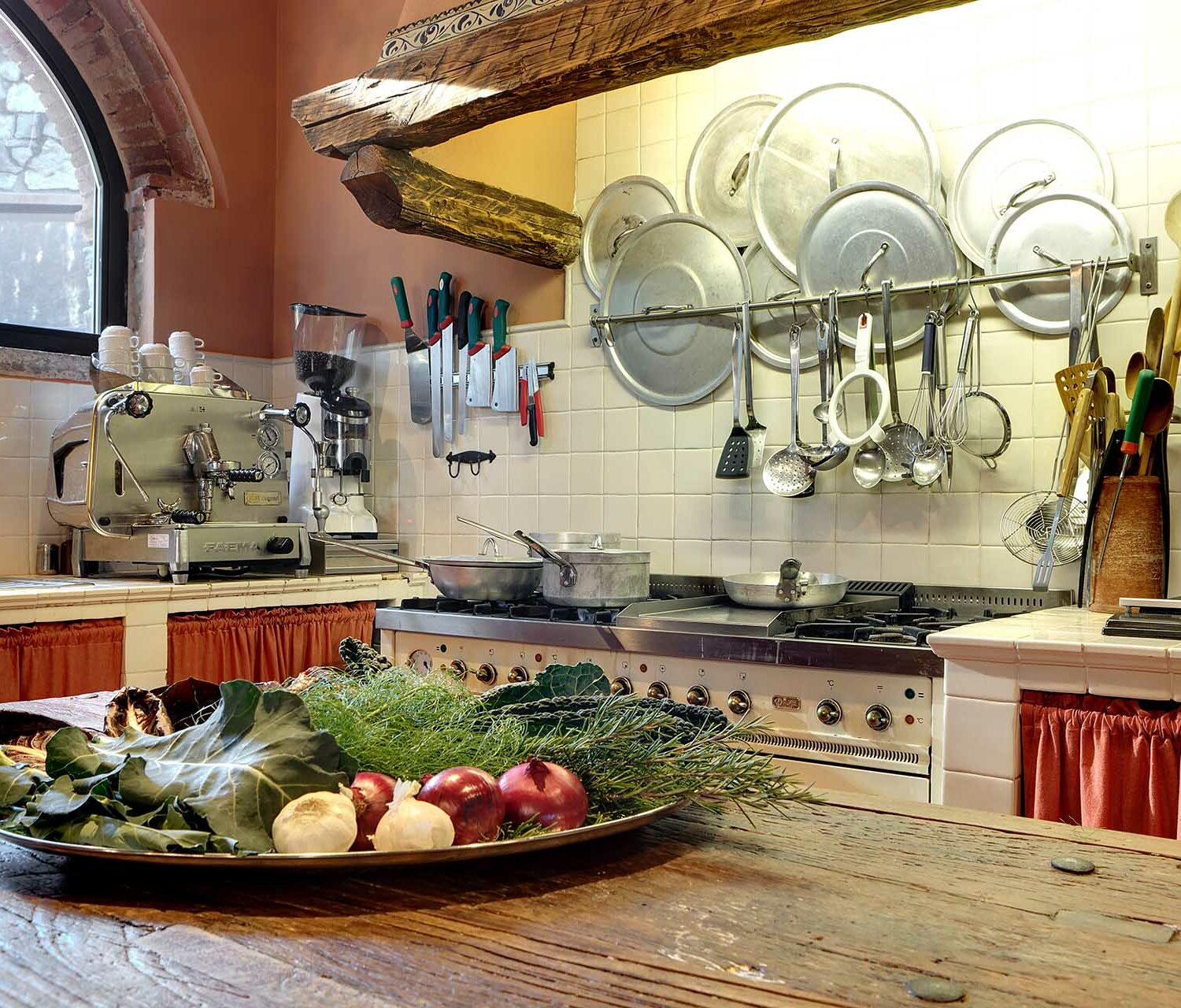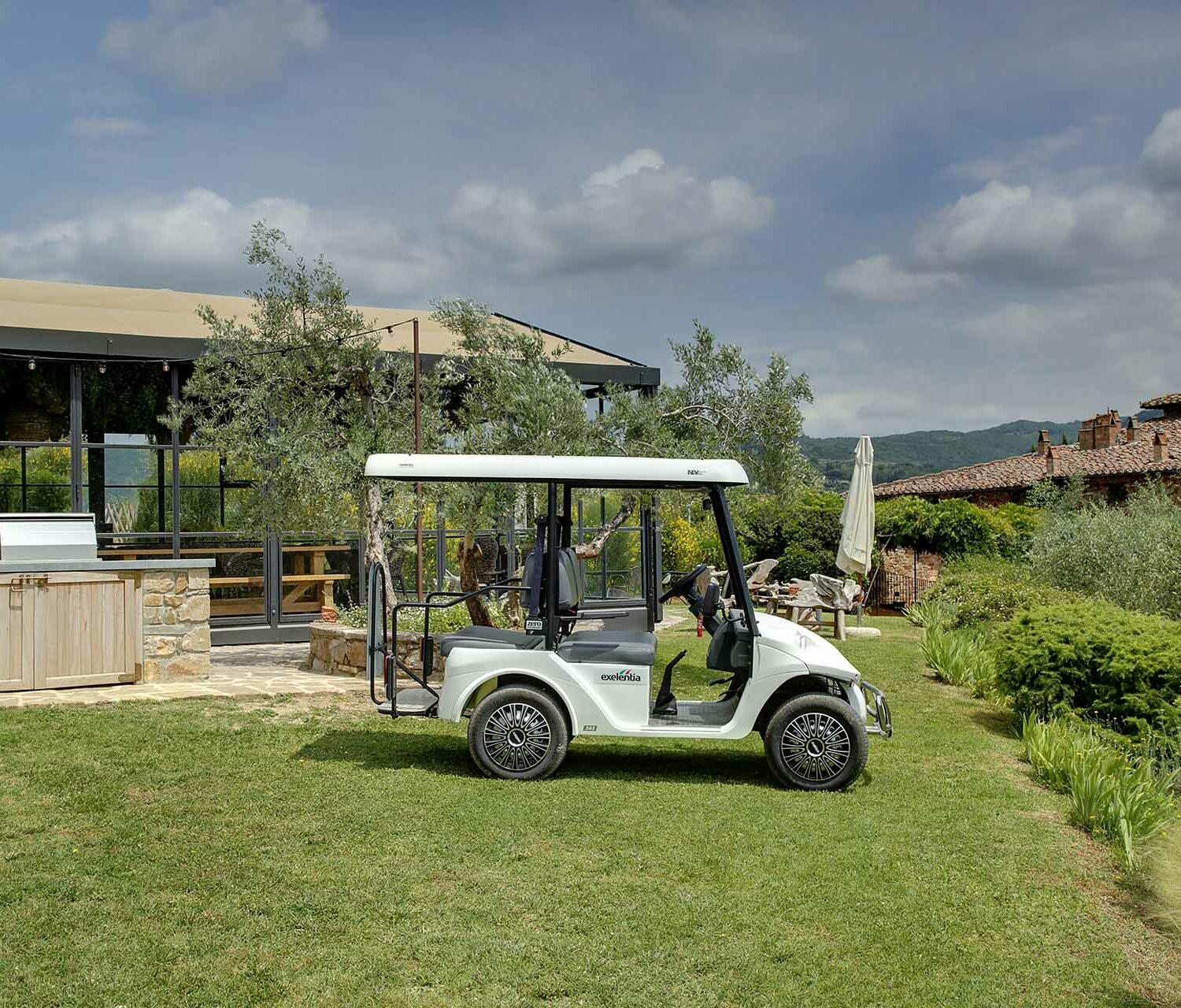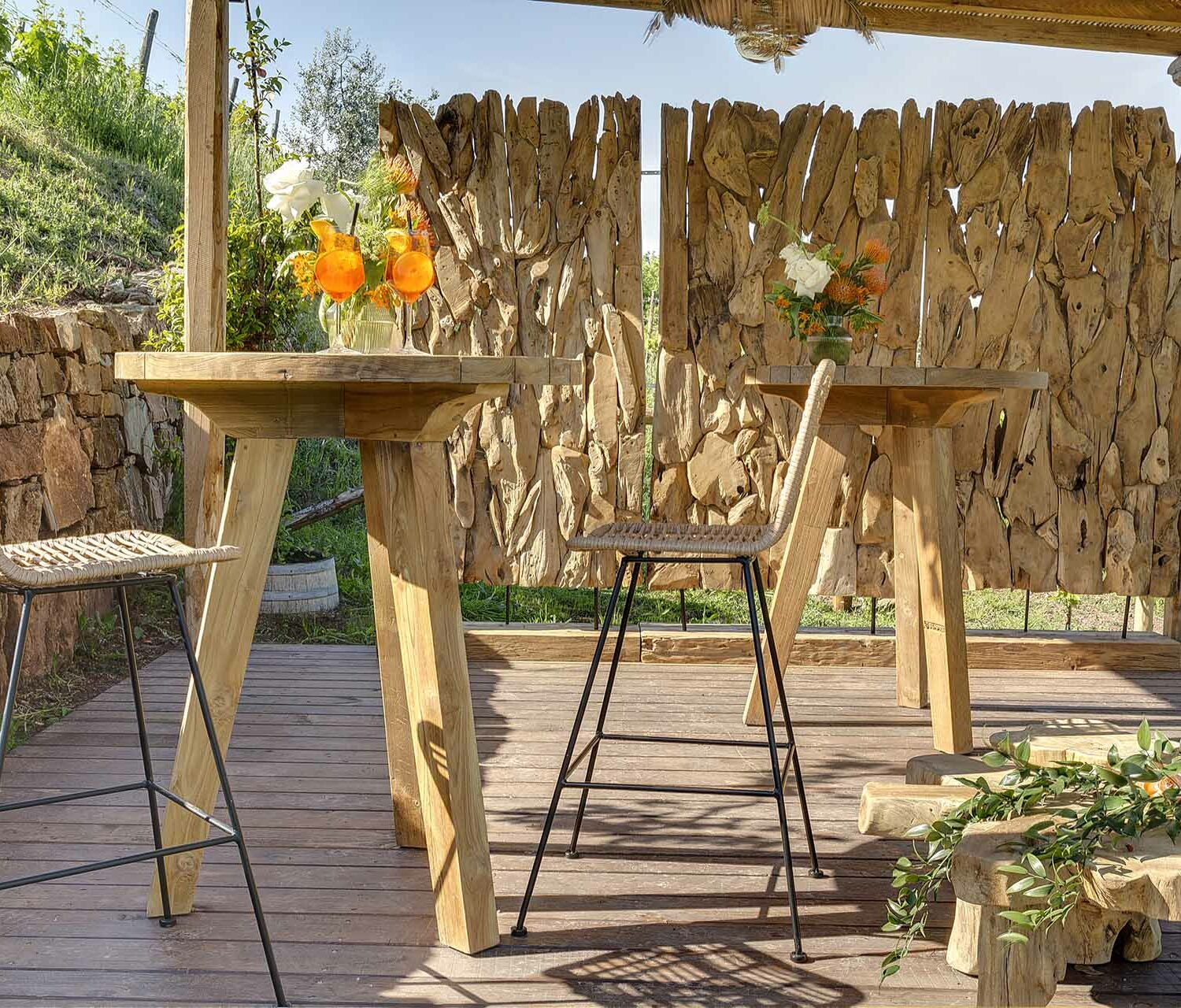 The gardens also host a special barbecue and wood-fired pizza oven, where typical Italian delicacies are cooked for our guests.
The highest area of the garden is a panoramic area, from which you can admire the Chianti hills and the vineyards of the Estate: a postcard landscape 
Newsletter
Subscribe to the Terre di Baccio mailing list to receive update on special offers and other discount information